Chrysos puts science in technology to make technology that matters
Who we are
Chrysos Corporation combines science and software to create technology solutions for the global mining industry.
With staff across Australia, North America and Africa, Chrysos' team of scientists, engineers and industry specialists blends innovation, technical expertise and superior customer service to create cutting-edge assay technologies and services that deliver the crucial operational data customers need to achieve better business outcomes.
What we do
Originally developed at Australia's national science agency, CSIRO, the company's flagship product PhotonAssayᵀᴹ delivers faster, safer, more accurate and environmentally-friendly analysis of gold, silver, copper and other elements. The technology has rapidly displaced slower, more hazardous and costly processes to become the mining industry's most innovative and valuable assaying solution.
Our Board and Leadership Team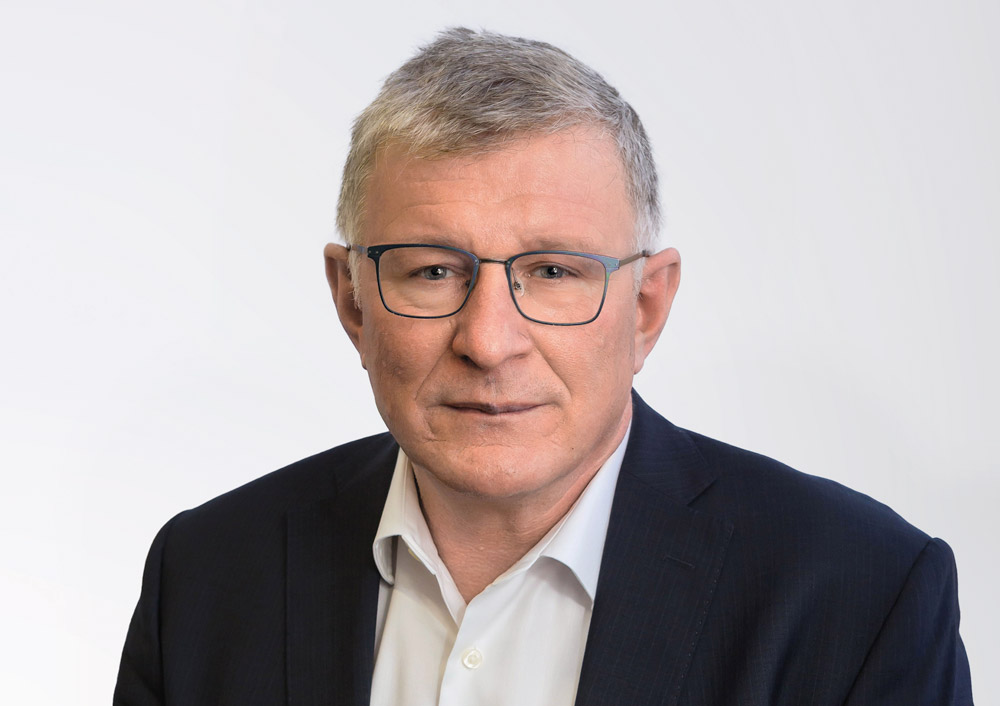 Rob Adamson
Chairman
BE (Mech) (UWA), BE Hons (Ag) (Melb), MBA (AGSM)
+
Mr Rob Adamson spent the early part of his career as an engineer on mine sites working for Anglo American, before moving into a corporate advisory and investment role at RFC Ambrian Group where he is currently Executive Chairman. Longevity, transactional experience, due diligence exercises, strategic reviews, and experience developing commercial operating plans for large resources businesses, has given him a deep understanding of the resources sector. He has used this deep industry knowledge and commercial nous and combined it with the outstanding technology developed by the CSIRO to co-found Chrysos Corporation.
Rob also serves as Chairman of NextOre, Conveyor Manufacturers Australia and RFC Ambrian's ESVCLP Basic Industries Venture Fund 1, an RFC Ambrian Impact Fund, and is passionate about supporting Australia's emerging technologies in heavy industries. Rob has made it RFC Ambrian Group's mission to continue investing in disruptive technologies, and to be an Impact Investor making a difference on a global scale.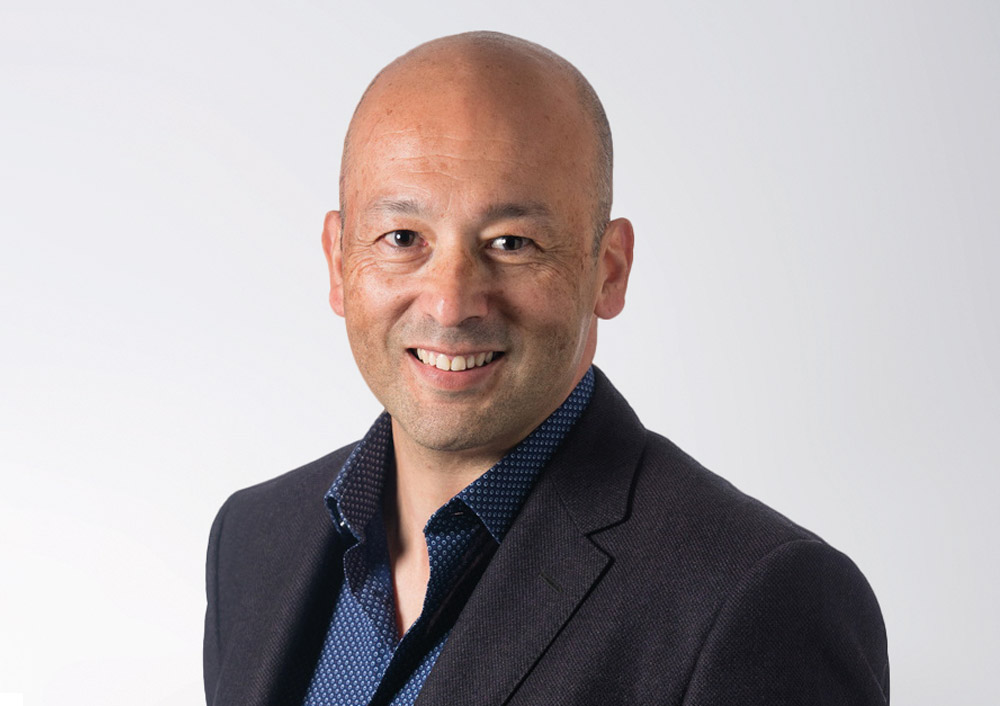 Ivan Mellado
Director
Graduate AICD, Senior Assoc. FINSIA, Master of Law (IP), B. Business (Marketing)
+
Mr Ivan Mellado is a specialist in technology commercialisation, new venture development and strategic intellectual property management. He works with entrepreneurs in high growth companies, universities and scientific institutions to build business opportunities around novel technologies and intellectual property. Mr Mellado is well regarded for negotiating technology licenses, divestitures, and acquisitions, leading and financing early stage commercialisation ventures, and supporting early stage/growth companies with capital raising and M&A expertise.
With 25 years' experience, Mr Mellado has developed executive and board level expertise across several sectors. He is currently Managing Director of Mellado & Co Pty Limited, Executive Chairman of Nimblic Pty Limited and a senior corporate advisor with Fawkner Capital Management Pty Limited.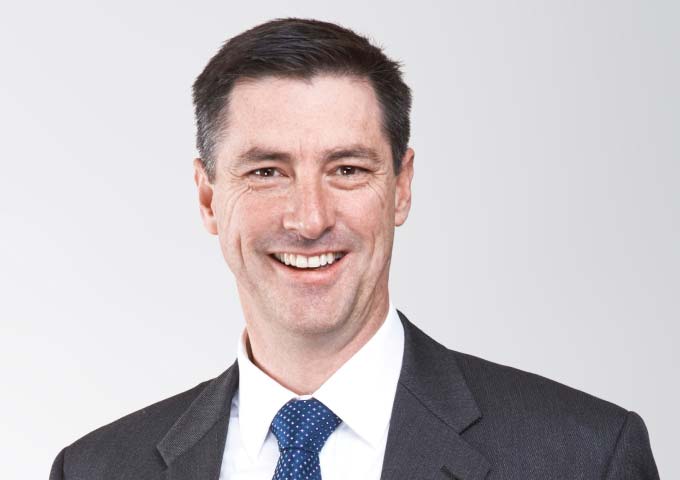 Brett Boynton
Director
Bachelor Economics and Accounting, MBA – Finance and Venture Capital
+
Mr Brett Boynton is the co-founder and Managing Director of Signature Gold Limited. Highly qualified in the field of finance, Mr Boynton has an international investment banking background with UBS in London and New York, and Credit Suisse in Australia. He has raised capital for a number of energy and resource companies, both at IPO and on the secondary markets, and managed acquisition, joint venture and divestiture of a number of projects and assets. Mr Boynton is currently Chairman of London listed Stratmin Global Holdings Plc and sits of the board of a number of private companies.
Mr Boynton has an undergraduate degree in Economics and Accounting and an MBA from the Fuqua School of Business at Duke University. He is also a CFA Charter Holder.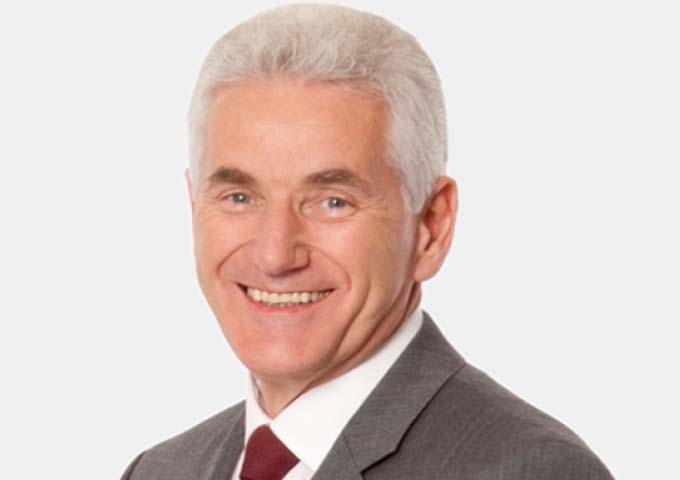 Eric Ford
Director
Graduate AICD, BSc (Mining Engineering), MSc (Management Science)
+
Mr Eric Ford has led, built, and turned around complex businesses encompassing large workforces in diverse geographies, cultures, currencies, and languages. This has included all lifecycle phases from feasibility through to closure and final rehabilitation in highly regulated and unionized environments across three continents. With a deep passion for mentoring and coaching, his reputation is one of creating high performing businesses founded on a culture of achievement, accountability and trust that span a diversity of cultures, customs, generations, skills, practices and beliefs. He is considered an influential executive team member and thought leader in the global industry with previous participation in the Coal Industry Advisory Board to the International Energy Agency as well as current local industry associations including the Minerals Council of Australia.
Mr Ford's prior experience includes numerous executive roles within globally recognised mining companies during a career that spans almost 50 years in the industry.
Kerry Gleeson
Director
LLB (Hons), FAICD
+
Ms Kerry Gleeson is an experienced Non-Executive Director with a 30-year career as a senior executive and lawyer, and brings to the Chrysos Board experience in the mining and chemicals industries across both Australia and the UK. She is a Non-Executive Director of St Barbara Limited (ASX: SBM) and of New Century Limited (ASX:NCR) both of which follow her career as a Group Executive member at Incitec Pivot Limited (ASX:IPL) where she was General Counsel and Company Secretary, overseeing its international operations in explosives and chemicals, mining, transport and logistics.
Ms Gleeson also has experience in international governance, mergers and acquisitions, complex corporate finance transactions, and risk and crisis management. She has also led the Corporate Affairs function dealing in government, media and regulatory affairs including in relation to major environmental remediation projects. Earlier in her career, Ms Gleeson practised as a corporate lawyer in both Australia and the UK, where as a partner she focused on corporate M&A transactions, IPOs, plus debt and equity issues; including acting for early-stage technology companies in the areas of technology commercialisation and financing.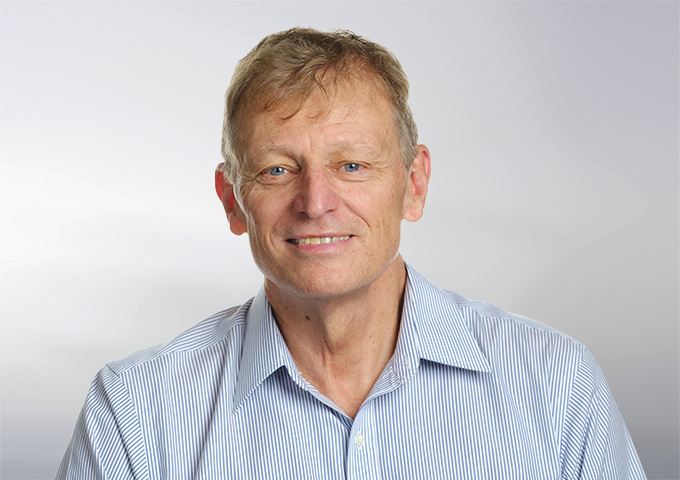 Greg Holt
Director
Graduate AICD, B.Com, MA, MBA
+
Mr Holt is a senior executive with an international career spanning over 40 years across the logistics, industrial services, mining contracting and engineering industries. He is also an experienced company Director (GAICD) and Board member, having previously held Board positions with Brambles companies in the United Kingdom, and Swire companies in Australia and the United States. Mr Holt's strong track record includes driving and finalising successful global expansion and business optimisation projects.
Mr Holt is currently the CEO of Swire Water Holdings, which is a member of the Swire Group of Companies, a business with which Mr Holt has held Managing Director or Chief Executive Officer positions since 2010. Prior to Swire, Mr Holt worked within Brambles in senior executive positions across several of its subsidiaries and helped lead the transition of Brambles into BIS as part of the KKR acquisition.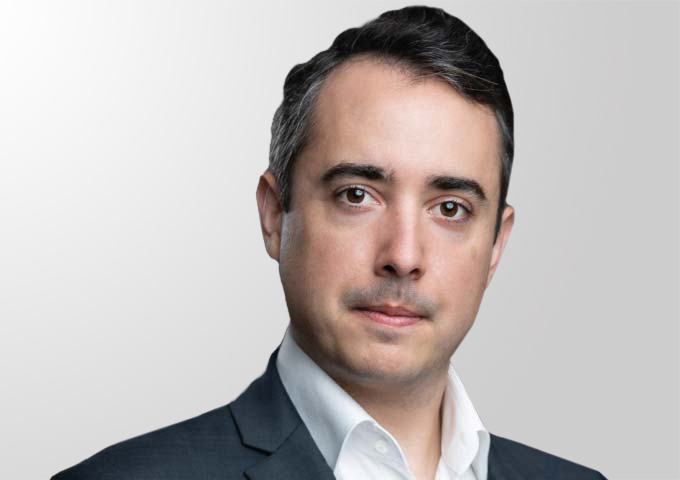 Dirk Treasure
Managing Director and Chief Executive Officer
MComm (Sydney), BSc (Murdoch), MAusIMM, MAICD
+
Mr Dirk Treasure is a metallurgist with both technical and corporate experience. He has a Bachelor of Mineral Science from Murdoch University in Perth and has been an active member of the mining industry since 2006. He is a member of AusIMM and AICD and was recently awarded the Komatsu-sponsored Emerging Leader of the Year Award by Australian Mining Monthly. Mr Treasure spent seven years in novel metallurgical process design employed by service providers and mining companies directly. He has designed, built, and managed pilot plants across various deployment scales for hydrometallurgical, pyrometallurgical and electrolytic technologies. His technical experience includes working as the Principle HPAL/Leach Metallurgist for Ravensthorpe Nickel Operations and, during his time as Operations Manager of ABR Process Development, he oversaw development of technology from conceptual design to commercial reality.
Prior to joining Chrysos, Mr Treasure worked within the financial and commercial side of the mining industry. During his time in corporate finance at RFC Ambrian, he oversaw Chrysos' seed capital raising and company formation. He also managed the transaction for acquisition of the underlying PhotonAssay technology from CSIRO. He has joined Chrysos Corporation as the company's Chief Executive Officer, a role he has held since the company began operations in January 2017.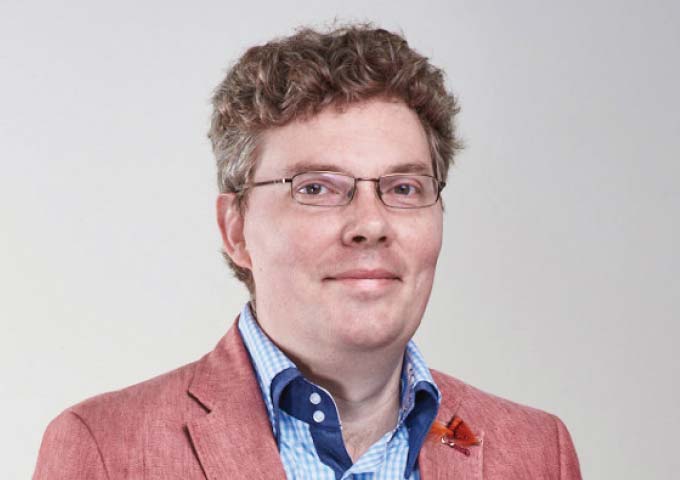 Dr James Tickner
Chief Technology Officer
BA Hons (Physics), D.Phil. (Particle Physics) (Oxford)
+
Dr James Tickner is the lead inventor of the PhotonAssay technology and a co-founder of Chrysos. He holds a BA in Physics and a D. Phil in Particle Physics, both from Oxford University, UK. He completed his studies in 1997 and moved to Australia the following year. He spent 18 years with the Commonwealth Scientific and Industrial Research Organisation (CSIRO). As team leader, he supervised the research efforts of scientists, students and engineers developing novel X-ray and nuclear technologies to solve challenging measurement and imaging problems for the minerals and security industries.
Dr Tickner has a wide range of nuclear expertise, including advanced radiation transport theory, computer modelling, a strong experimental background, and familiarity with custom-designed readout electronics, digital data processing and software design. He played a key role in building links with industry, and successfully oversaw the development, installation, and operation of numerous technologies for industrial clients. Key achievements include the development and commercialisation of the CSIRO Air Cargo Scanner, the invention and implementation of new X-ray fluorescence and diffraction systems for trace element and mineral analysis, and development of the Chrysos PhotonAssay® technology.
Dr Tickner is a keen advocate for bringing together researchers from different disciplines, countries and particularly from industry and academia, and to this end helped found the Global Young Academy, the Australian Early-Mid Career Researchers Forum and the Australian Science and Innovation Forum. He continues to recruit and supervise the next generation of research students and postdoctoral fellows. He has received numerous awards for his work including two CSIRO medals, the Australian Academy of Science Frederick White prize, the Eureka Prize for Science in Support of Defence or National Security and an ADC Leadership Award.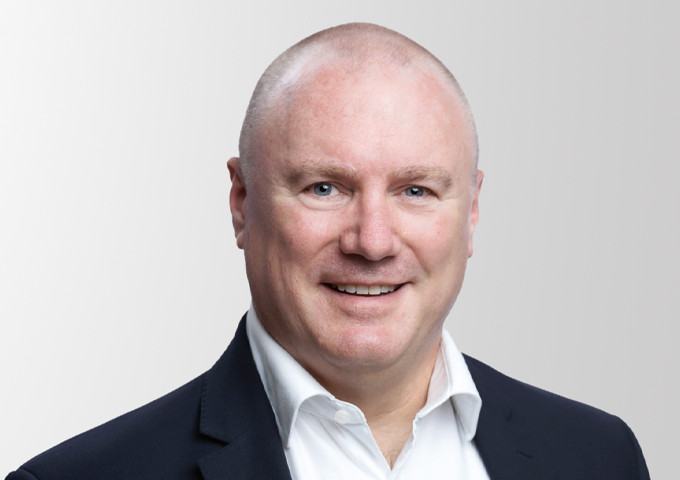 Brett Coventry
Chief Financial Officer
BAcc, GDip Co Sec Prac, MBA (Deakin), CPA, FGIA, FCIS, MAICD
+
Mr Brett Coventry is an experienced CFO, company secretary and director, with over 25 years' experience in senior finance, banking and operational roles. He holds a Bachelor of Accountancy from University of South Australia and an Master of Business Administration from Deakin University. Mr Coventry is a Certified Practicing Accountant, a Fellow of the Governance Institute of Australia and a member of the Australian Institute of Company Directors.
Prior to joining Chrysos in early 2020, Mr Coventry was involved as CFO in steering high growth technology companies through international expansion and growth implementation. This includes roles as CFO at Catapult Group International Limited (ASX : CAT) and Money3 Limited (ASX : MNY), which also included the management of the Initial Public Offering (IPO) of CAT.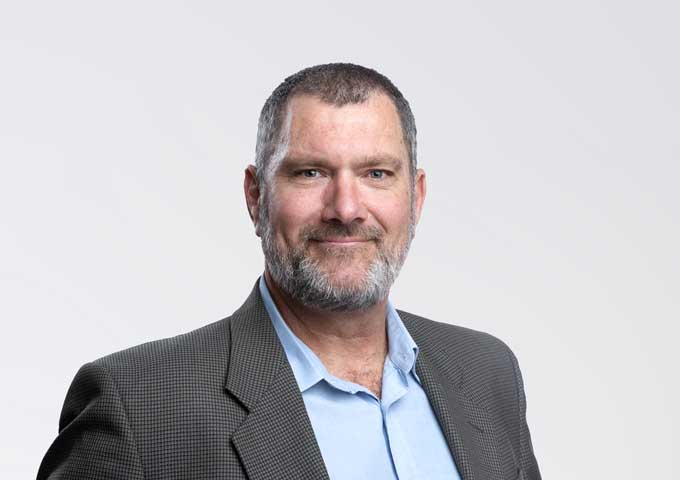 Dr Alvin Chowles
Chief Operating Officer
BSc Hons, MSc, PhD
+
Dr Alvin Chowles has been involved in new product development and technology commercialisation for over 20 years. Starting his career in academia, Dr Chowles moved into commercial research and then into new product development, building significant experience across the full product development cycle. He joined Chrysos Corporation in January 2017 as Program Manager and then later moved into the role of Operations Manager.
Prior to joining Chrysos, Dr Chowles was the Global R&D and Engineering Manager at Thermo Fisher Scientific in the Process Analytics division. During his time at Thermo Fisher Scientific he led the development of multiple products utilising X-ray fluorescence, PGNAA, gamma attenuation and other technologies. He was also involved and managed the acquisition of technologies from CSIRO.
Dr Chowles holds a PhD in Physics and has completed further studies in numerous areas including leadership, team development and process improvement.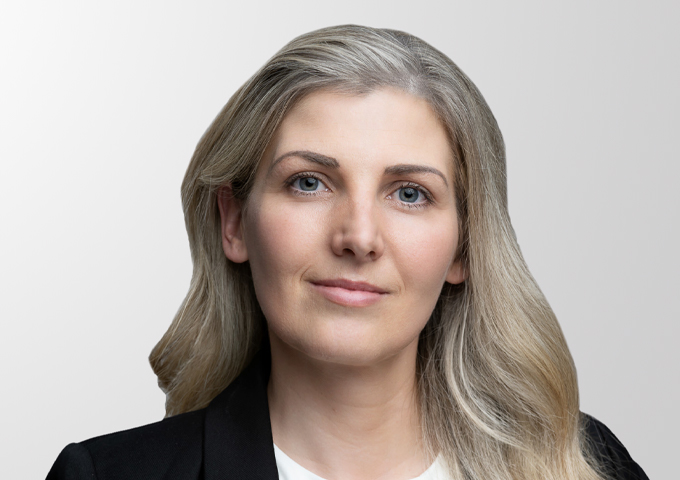 Kimberly Boland
Chief People Officer
B. Psychology, MBA, Graduate AICD
+
Mrs Kim Boland is an accomplished CPO with over 10 years' experience in various People and Culture roles across manufacturing, logistics, commercial operations and high-growth technology organisations.
She has led Human Resource units globally, supporting the launch of new business entities and embedding best practice people and culture activities throughout the Americas, Asia, Africa and Europe.
Mrs Boland holds an undergraduate Degree in Psychology and a Master of Business Administration. Further studies include the Emerging Chief People Officer program at UC Berkeley Extension.
Prior to joining Chrysos in early 2022, Mrs Boland held several executive level Human Resource roles, most recently the Executive Manager position at Quantium, a high-growth data science and AI organisation headquartered in Sydney. In addition to her professional appointments, Mrs Boland also has significant experience operating in non-for-profit board roles.
Careers at Chrysos
Interested in joining the Chrysos team? Click to view our open roles.